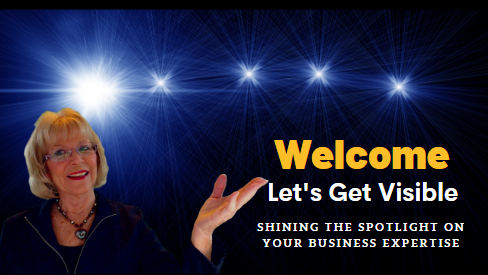 Welcome to my Visibility Marketing Blog
I look forward to sharing news, articles, tips and interviews on the hottest visibility marketing trends in business. My passion is to help shine the spotlight on your business expertise, so you attract more dream clients and enthusiastic customers who view you and your business as a market leader.

What does it mean to "get visible"?
It means that you are reaching your potential customers wherever they hangout, both on and offline. You have built a good reputation and are seen and recognized as an expert in your niche. People think of you and your business and immediately know the services you provide and the problems you solve. PLUS, they have seen other customers positive reviews. That's great visibility.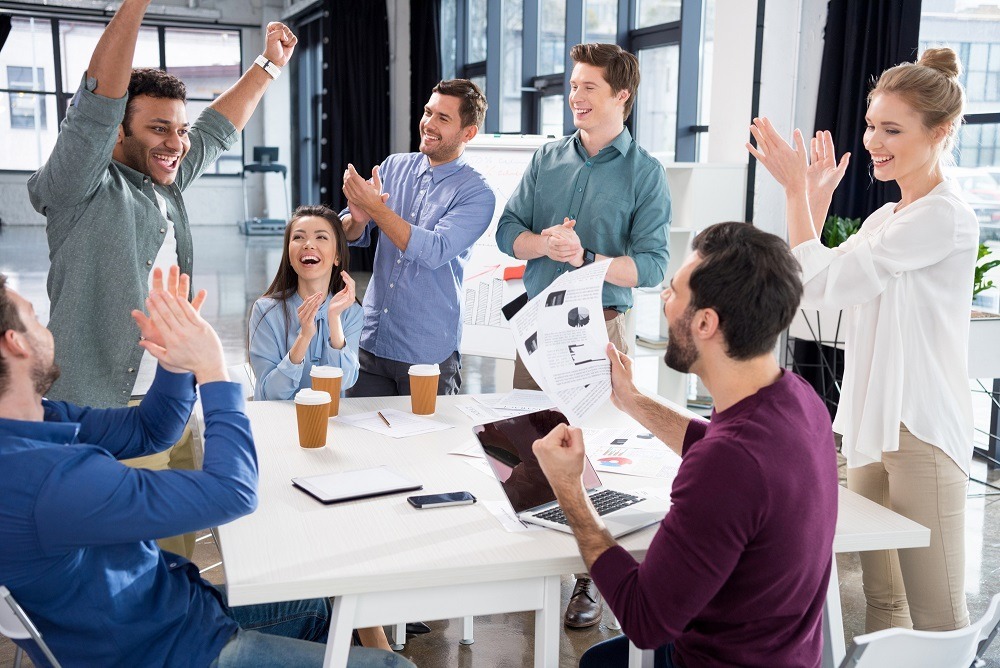 Visibility for Local Businesses
If you are a local "brick and mortar" business serving people primarily in your immediate area, you want to be seen and known as a business with a 5-star reputation. You attract new business via word of mouth and referrals. There is no better form of organic marketing than word of mouth referral marketing.
However, in today's internet influenced world, referrals alone are not enough. Before someone calls your business, they generally search for your business online. They will check out your review ratings and learn more about your services.
So even if you are a local business, it is important to have a professionally branded, online presence that highlights your reputation as a market leader. This blog will be a great resource for you. I'll be sharing lots of ways to increase your visibility online. I will show you easy ways to leverage your 5-star reviews, so you have a continual flow of new business knocking on your door.
Visibility for Online Businesses
If you own an online business, it is imperative that you focus your marketing efforts on increasing visibility. You are not restricted by a geographic area with an online business. In today's interconnected world, your customers could be global. You need a detailed visibility marketing plan. Your plan needs to be executed consistently and strategically, so you attract more clients and customers.

Your website needs to clearly represent your products and services. It must be easy to navigate and mobile optimized.
Video is a must for your business. You need to incorporate a variety of video strategies to build trust. Video is the best way to get your message out and increase the "know, trust and like" factor.
Great video positions your business as a market leader. You become someone who can be trusted to deliver your promised results.

This blog will be a great resource for you as well. I'll be sharing some sure-fire ways to reach more viewers and increase traffic to your site.

How to get more Visible in your Business
Whether a local business or an online enterprise, you need to assess how you rank on visibility with your website visitors. Marketing 101: assess first, plan second, implement third. Following these three steps will ensure an effective visibility marketing plan that meets your immediate and long term business goals. I'll go deeper on this in future posts.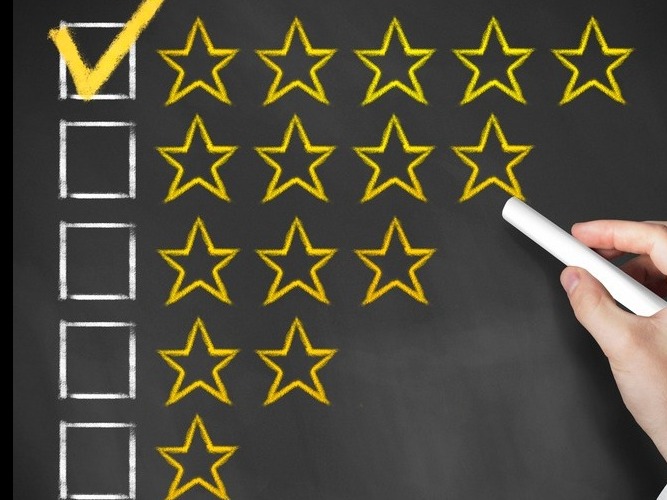 What's Your Visibility Score?
You can find out in just a few minutes how you rank in the area of visibility. First, do you have a website? If so, take this quick assessment and see how it rates your visibility. You'll be able to find out how people are viewing you and what they may be saying about you. Don't worry. It's all good stuff to know. I'll be able to help increase your visibility score when you're ready. Click the button below to see how your business ranks. It's great information you can use to help brand, grow and market your business like a pro. PLUS, I'll be available to give you a helping hand shining the spotlight on your business expertise.