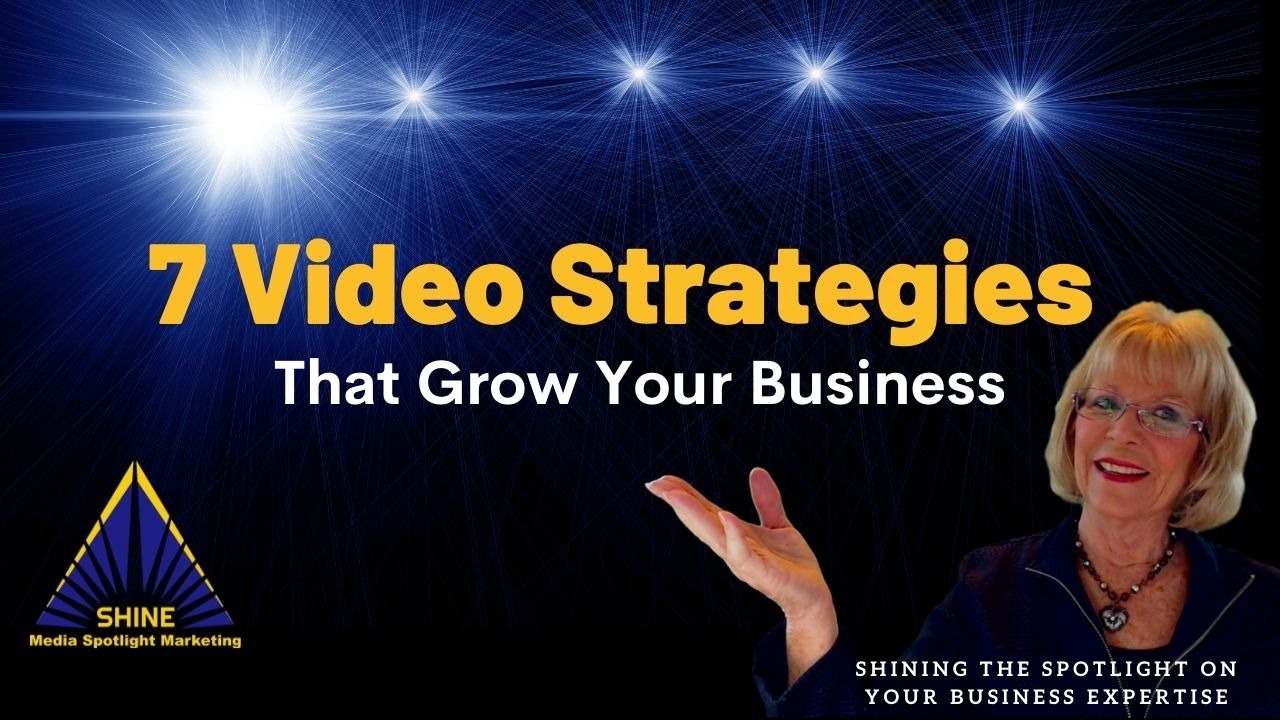 I'm Virginia Parsons, the founder of Media Spotlight Marketing
I started my agency after years of trying to figure out how to build my expert status online. Building a business has many challenges. I learned quickly, that video is a must to grow any business. With the introduction of live stream video, it became much easier to share my message. Video and Livestream made it possible to reach massive audiences...globally.
I learned a few tricks along the way. Now my passion is to help shine the spotlight on your business expertise so that you attract more customers. The video strategies I'm sharing can help grow a thriving business, even in an uncertain economy.

How to get your business more visible with video
Did you know that going LIVE is one of the fastest and easiest ways to create a video asset for your business? Just talk briefly about your business services or upcoming specials. Your viewers will enjoy hearing straight from the "boss." You can create informal livestreams sharing recent events, "open office hours" or client success stories.
Or, you can stream more formal trainings or product demonstrations. And don't worry, if you're camera shy, there are ways you can go LIVE that don't point the camera at you. Remember that the big benefit of livestreaming is the video asset that gets created for you business. Those videos can be repurposed for greater visibility.
Do you have video on your website?
Video is a must for your website. The more the better. It should be one of the first things people see when the visit your site. Here's why. Your website is 53 times more likely to show up first in Google search. Place a quick welcome video near the top of the home page. It will increase the time people spend on your website.
You only have eight seconds to capture a visitor's attention. That's right. Your video must load quickly and peak the viewers curiosity. If not, poof, they're gone.
7 Video strategies that capture viewer attention
You really need a variety of videos for marketing purposes. They should be professionally produced and branded for your business. Here's some of my favorites.
Quick tip videos. I've been doing these for years. These could be just a simple tip that lasts just a minute or so or a lengthier how to our demonstration style video.
Offer videos. These are videos that attract attention because you have a sale or a special promotion going on. These are short. 30 seconds to one minute in length.
Expert interview videos. I've been doing these types of interviews for years. These highlight you as the expert and position your business as a market leader.
Review videos or testimonial reels. This style video showcases your five star reviews and your customer testimonies. Revie ratings are one of the first things a website visitor looks for. If you have some of these in video format, all the better.
Q & A videos. People may visit your site with a frequently asked questions. Provide those answers on video to increase the "know, trust and like" factor with your viewers.
Launch videos. If you're launching a product, a program or some new offer, use a launch video to help people understand the power of what you're offering. Then get the word our across multiple social platforms in addition to your website.

Master class training videos. These are a recorded webinar that gives people more extensive training. These usually last longer, maybe thirty minutes to an hour. They establish you as the expert. They clarify the problems that you can solve and the solutions you bring to the marketplace.
I'll be going into more detail with each of these video styles in future articles. You can get even more ideas in my free Video Marketing Report. Pick up your copy today.